Glocester Police Department
Joseph DelPrete, Chief of Police
162 Chopmist Hill Road (Route 102)
Chepachet, RI 02814
Phone: 401-568-2533
Fax: 401-568-3280
All Emergencies: 911
The Police Department is responsible for the preservation of the public peace, prevention of crime, apprehension of criminals, protection of the rights of persons and property, and the enforcement of the statutes of the State and the Ordinances of the Town. The Police Department also assists other Town Departments and Officials in the performance of their duties where required.

Anyone interested in employment within the Town of Glocester Police Department should visit the Personnel Department in the Town Hall for an application and list of qualifications.


Accreditation & Awards | Citizen Complaints/Compliments | Police & Accident Reports | Links


. . . . . . . . . . . . . . . . . . . . . . . . . . . . . . . . . . . . . . . . . . . . . . . . . . . . . . .


SAFEST CITY AWARD


For the past five years, Glocester has been ranked the safest city/town in Rhode Island, and one of the top nationally.

NCHSS Safest Cities Report — #1 Safest City in Rhode Island
"Glocester is the safest municipality in Rhode Island. The small town of just over 10K logged a mere 5 violent crimes and 30 property crimes in 2018, resulting in crime rates that were less than 14% of national levels in each respective category."


. . . . . . . . . . . . . . . . . . . . . . . . . . . . . . . . . . . . . . . . . . . . . . . . . . . . . . .

••• CITIZEN COMPLAINTS/COMPLIMENTS


The Glocester Police Department is dedicated to upholding high ethical standards and a high degree of honesty in accomplishing our law enforcement mission. Any person wishing to file a complaint or compliment may do so with any sworn officer or civilian dispatcher at the Department. Use the links below for more information.

. . . . . . . . . . . . . . . . . . . . . . . . . . . . . . . . . . . . . . . . . . . . . . . . . . . . . . .

••• RECORDS REQUEST FOR POLICE REPORTS


For Police/Accident Reports:
The current Public Records Officer is Lieutenant Jeffrey Jenison. He may be reached at 401-568-2533.

For Accident Reports:
Residents and motorists may obtain accident/police crash reports online through the following providers

. . . . . . . . . . . . . . . . . . . . . . . . . . . . . . . . . . . . . . . . . . . . . . . . . . . . . . .



EMERGENCY MANAGEMENT DEPARTMENT
The Glocester Police Department works closely with the Town's Emergency Management Department. Visit the EMA page for up-to-date notices and alerts, contact information, and helpful resources. And please consider joining our Town's Community Emergency Response Team.
REPORT POWER OUTAGES AT 1-800-465-1212
PLEASE DO NOT CALL THE GLOCESTER POLICE DEPARTMENT TO REPORT OUTAGES.
Power outages occur for a variety of reasons. In most cases outages are the result of lightning striking electrical equipment. Other causes are tree limbs falling on electric wires and equipment malfunction. Because of severe weather and heavy woods in Glocester, power outages are not uncommon in our town.
Following are power outage guidelines recommended by Narragansett Electric:
Check your neighborhood. If you're the only one without power, see whether your main fuse is blown or your main circuit breaker is tripped. If you don't find a problem here, look outside to the service wire connected to your house. It it is down, don't go near it since it may be charged with electricity. Instead, call National Grid immediately.
Notify your local National Grid that your power is out. If you can't get through, chances are many other people have lost power and the switchboard is busy. Dial again until you get an answer.
Turn off or disconnect all major appliances such as washers and water heaters. Leaving these appliances on could create a sudden surge of demand when the power returns and this could delay restoration efforts.
Leave on just a few lights so you'll know when power has been restored.
Stay tuned to a portable radio to get information on progress in restoring your power.
Keep shades down, curtains closed, and doors shut to keep the heat inside your home.
Use caution and make sure you have plenty of ventilation if you're cooking with alternate fuel. A camping stove, a fireplace, or sterno can can also be used. Do not use charcoal indoors.
Fill the bathtub with water to use for cooking and washing.
Let faucets drip slowly but continuously to keep pipes from freezing.
Suggested supplies to keep on hand include flashlight and batteries, portable radio, paper plates and napkins, plastic utensils, matches, manual can opener, blankets, sterno, and candles.
To avoid the inconvenience of long-term outage, you might want to consider purchasing a generator.

SCHOOL CLOSINGS, DELAYS & EARLY DISMISSALS
Please DO NOT contact the Glocester Police Department for information on school delays, early dismissals, and closings. Check your local radio or television stations for this information, or vist the websites below:
For early dismissals ONLY, go to Cancellations.com -- official dismissal information is posted by the School Department. Working parents should note that you can arrange for Cancellations.com to send you automatic and immediate e-mail notification of any official early dismissal postings.
. . . . . . . . . . . . . . . . . . . . . . . . . . . . . . . . . . . . . . . . . . . . . . . . . . . . . . .
The Internet Crime Complaint Center, or IC3, is the Nation's central hub for reporting cyber crime. It is run by the FBI, the lead federal agency for investigating cyber crime. Here on our website, you can take two vital steps to protecting cyberspace and your own online security.
First, if you believe you have fallen victim to cyber crime, file a complaint or report. Your information is invaluable to helping the FBI and its partners bring cybercriminals to justice.
Second, get educated about the latest and most harmful cyber threats and scams. By doing so, you will be better able to protect yourself, your family, and your place of work.
Anyone can become a victim of internet crime. Take action for yourself and others by reporting it. Reporting internet crimes can help bring criminals to justice and make the internet a safer place for us all.

800-494-8100
It Is Your Business.
Contact Capt. Matthew Fague at 401-568-2533
CLICK HERE for a printer-friendly list of state resources for victims of domestic violence.
Confidential 24-hour crisis intervention, information, and referrals. We do NOT have Caller ID and always block our calls. If you hear or see someone being hurt, call 911 immediately. If you or someone you know needs support, call 800-494-8100.
Domestic Violence/Sexual Assault Law Enforcement Advocate
The Law Enforcement Advocate is trained in issues of sexual assault and domestic violence and has the ability to provide crisis intervention in conjunction with law enforcement agencies. The LEA services are to: explain victim's rights, provide assistance and support for the victim throughout the criminal justice proceedings, safety planning, supply victims with information and referrals, accompany the victim to court dates, hospital visits, statements/interviews, and supply an emergency 911 cell phone. There is no fee for any LEA service!
Renιe Castelli is our Glocester Police Law Enforcement Advocate and can be reached by phone or email:
401-644-4593 (cell); 401-861-6157 (fax); 401-710-9663 (desk), rcastelli@sojournerri.org.
For Immediate Assistance:
• Call the Glocester Police Department at 401-568-2533 or
• The Victims of Crime Helpline at 1-800-494-8100 or
• Day One Rhode Island at 1-800-494-8100
Other Important Phone Numbers:
• Sexual Assault and Trauma Resource Center: 401-421-4100
• Sojourner House Hotline: 401-766-3232 or 401-685-4334
• Restraining Order Office: 401-458-3372
• Rural Community Partnership Project: 401-766-9821
NOTICE: During the COVID-19 pandemic, there has been an uptick in calls regarding domestic violence incidents. The Governor's Office has requested assistance in distributing and making the document(s) listed below available to the public.
This town-wide program encourages Glocester residents to report suspicious activity to the police. Call 401-568-2533 for more information or to submit a report.

PRESCRIPTION MEDICATION DROP BOX
Too often, unused prescription drugs find their way into the wrong hands. That's dangerous and often tragic. That's why it was great to see thousands of folks from across the country clean out their medicine cabinets and turn in - safely and anonymously - a record amount of prescription drugs.
The Glocester Police Department offers a prescription medication drop box where you may drop off your unwanted/unused prescription medications so that they may be safely destroyed. This drop box is available at the station 24 hours a day, 7 days a week.

SCHOOL RESOURCE OFFICER
Our school resource officer is assigned to Ponaganset High School and Ponaganset Middle School, and also works very closely with our Town's two elementary schools, Fogarty Memorial School and West Glocester Elementary School.

STOP THE BLEED
Stop The Bleed which is a national awareness campaign and call to action intended to cultivate grassroots efforts that encourage bystanders to become trained, equipped, and empowered to help a bleeding emergency before professional help arrives. Members of the Glocester Police Department are trained in and equipped for bleeding control, as well as AED/CPR and Basic First Aid for the First Responder.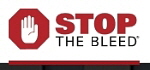 The training has been provided by members of the Chepachet Fire Department.

1-800-494-8100
Any crime. Anywhere. Anytime. Call for help.
If you, or someone you know, has been a victim of a crime, you are not alone. Help is available for Assault, Mugging, Theft, Hate crimes, Elder abuse, Homicide, Child abuse, Domestic violence, Sexual assault, or any crime.
The Victims of Crime Helpline is available anywhere, anytime. Toll free, 24 hours a day, 7 days a week, to anyone in the State of Rhode Island.
The Victims of Crime Helpline:
Reaches out to all victims of crime who may need information, support or services relating to their victimization.
Informs and educates individuals and agencies about services available to victims of crime in Rhode Island.
Enhances services to victims and survivors statewide through collaborative strategies.
In the State of Rhode Island, victims of crime have specific rights established by the state legislature. RI General Laws 1956, 12-28-2, states that "in recognition of the responsibility of the community to victims of crime, the general assembly declared its intent to ensure:
(1) That all crime victims are treated with dignity, respect, and sensitivity at all phases of the criminal justice process.
(2) That whenever possible, they receive financial compensation for their injury or loss from the perpetrator of the crime; and
(3) That the full impact of the crime upon the victim is brought to the attention of the court."
The Victims of Crime Helpline is a project of The Network to End Domestic Violence & Sexual Assault. Helpline services include crisis intervention, emotional support, safety planning and advocacy. Trained Helpline advocates assist callers in identifying and accessing appropriate state and local resources and services.
The Victims of Crime Helpline is available to victims, their friends and families, as well as to professionals and other people concerned about the impact of crime on individuals and the community.
CLICK HERE for a printer-friendly list of state and national resources.

Vehicle Identification Number (VIN) checks are performed Monday through Friday at 10AM and 2PM. No appointment is necessary. VIN Checks are conducted on vehicles 2001 and newer with an out of state title.
Necessary paperwork includes:
• Out of State Vehicle Title

• A Bill of Sale

• A $10.00 Check or Money Order payable to the Town of Glocester (cash not accepted).
. . . . . . . . . . . . . . . . . . . . . . . . . . . . . . . . . . . . . . . . . . . . . . . . . . . . . . .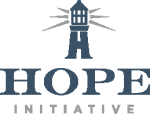 The HOPE (Heroin – Opioid Prevention Effort) Initiative is the first statewide program that engages law enforcement personnel in a proactive outreach strategy to combat the opioid overdose epidemic. The HOPE Initiative partners substance use professionals and members of law enforcement with the mission of reaching out to those who are at risk of overdosing to encourage them to be assessed and treated. Through the HOPE Initiative, law enforcement can do what they do best: lend a hand to a person in need.

The Glocester Police Department is proud to be a partner in this program. We want Glocester residents with substance use disorder to know that we're here to help.




RHODE ISLAND SPECIAL OLYMPICS
The Glocester Police Department proudly supports the Rhode Island Special Olympics. We spearhead the kick-off of the annual northern leg of the RI Special Olympics Torch Run. Our agency has been leading the northern leg for many years and has built a partnership with Ponaganset High School and Ponaganset Middle School in which our law enforcement runners are supported by runners from the schools' athletic programs and staff.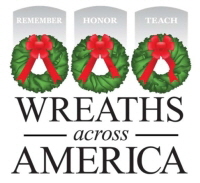 WREATHS ACROSS AMERICA
The Glocester Police Department works closely with Ponaganset High School in its sponsorship of the Wreaths Across America Program. Wreaths Across America is committed to teaching younger generations about the value of their freedoms and the importance of honoring those who sacrificed so much to protect those freedoms.
The Glocester Police Department supports the mission of the Wreaths Program and is honored to be able to assist the school with this worthwhile endeavor.
. . . . . . . . . . . . . . . . . . . . . . . . . . . . . . . . . . . . . . . . . . . . . . . . . . . . . . .
Local
State
Federal
Other